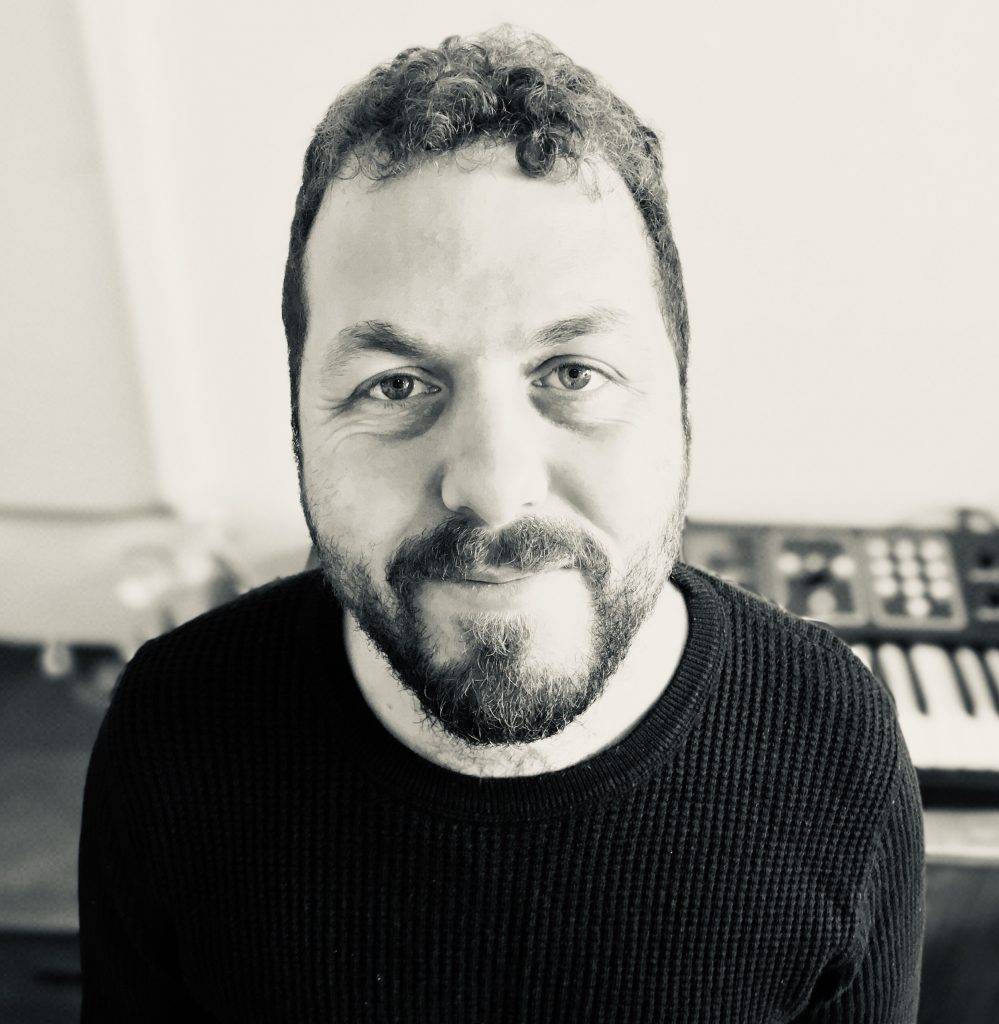 Born in New York City, raised in the pastoral north region of Israel, Zevik Perry (1983) brings a great mixture of contrasts and colours in his audio work. Combining urban and natural textures, bridging eastern and western, creating landscapes involving modern to traditional and electronic with acoustic, Zevik's vision to audio is holistic.
Starting as a rock guitarist, later to become a flamenco guitarist after living in Spain, Zevik completed his undergraduate studies at Rimon School of Jazz and Contemporary Music and Levinsky College in Tel Aviv, Israel.
Nowadays, after graduating from Berklee College of Music, where he attained his masters in Scoring for Film, TV and Video Games, he writes and produces music and sound design 
from his studio in Tel Aviv
 for various projects, collaborating with game developers, directors, musicians and producers.
Apart from enjoying his time in the studio, messing around with microphones, computers and  synths, Zevik likes to spend his time with his wife and three kids. He also likes the beach, futball, 
playing video games, 
wall climbing and reading.